RECOVERY MUSCLE - HOME OF THE NEUROTECH AND SLENDERTONE RANGE
With free delivery to the UK and Ireland, home of Kneehab XP, MediStim XP and MediTens XP purchase and rental, Recovery Muscle is dedicated to utilising non-drug Neuro Muscular Electrical Stimulation (NMES) and Transcutaneous Electrical Nerve Stimulation (TENS) pain-relieving technology.
Our Theragen–Neurotech products, assist our clients in the rehabilitation of muscle damage or atrophy through sporting or other injury or trauma, pre or postoperatively or through illness or degenerative disease and long term treatment with corticosteroid therapy. Our MediTens machine can provide pain relief during labour and for other chronic and acute pain conditions.
We are used widely across the NHS, HSE and Private Physios, and our products are popular within the professional sporting world.
Also introducing the entire range of Slendertone products, helping to shape and tone at the touch of a button.
OUR PRODUCTS - KNEEHAB XP, MEDISTIM XP, MEDITENS XP AND ELECTRODES
"The Kneehab is a workout at home. I use it every day when I'm done training to maintain and increase the strength in my quad. I was told it's for restoring the quad after surgery, but I've seen greater gains in the Kneehab using it later down the road in my rehab. It has reduced and kept the swelling in my knee out. I would recommend it to anyone, whether you're an Average Joe or professional athlete."

#24 New York Giants
Defensive Back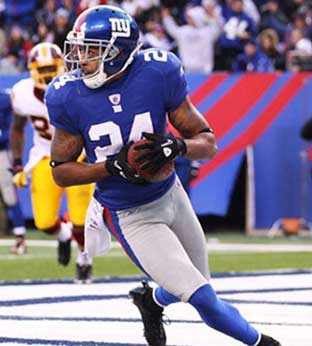 Terrell Thomas "T2"
"Rehabbing from an ACL injury can be a challenge. Kneehab has helped me greatly with that challenge after a second ACL injury. I recommend Kneehab to anyone looking to strengthen their quads and improve stability in workout and rehab."

Israeli High Jump
national record holder (1.94m).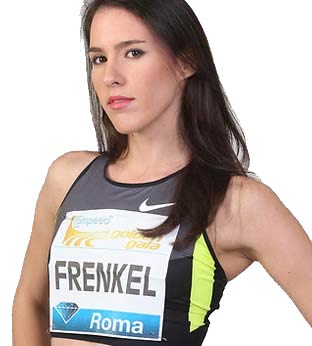 Danielle Frenkel
"Kneehab is a tremendous alternative to leg extensions, which puts tons of pressure on the patellar tendon, therefore leading to patellar tendonitis"

"When I re-signed with the Giants in 2011, I brought the Kneehab with me, used it before practice and after practice. I was able to keep my quad strength and play all the way to Super Bowl 46. Neurotech is a life and career saver, man. Thanks so much."

#36 New York Giants
Punt Returner & Cornerback
Super Bowl 46 Champ!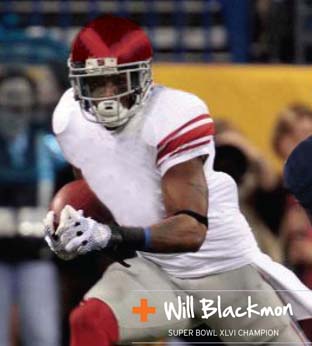 Will Blackmon