Royal Mail Service Delays- Update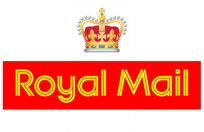 Although there is no stipulated lead time, Recovery Muscle advises customers to allow for a longer transit duration before contact is made with them. Please also note that any rental start dates will not commence, until the item is delivered; this is an automated check.
Royal Mail service update following the cyber attack. Full article can be found here 
Delivery of International items may take slightly longer than usual and customers using Tracked services may notice different tracking information as items leave the UK.
We continue to make progress in exporting an increasing number of items to a growing number of international destinations. We are using alternative solutions and systems, which are not affected by the recent cyber incident.
Our focus has been on despatching the export parcels and letters which were in our network before the cyber incident.
Common conditions our devices can assist with
Our Neurotech MediTens® XP can assist with, but is not limited to the following pain conditions, as well as during Labour:
Back pain
Neck / Shoulder pain
Arthritic pain
Post-Operative pain
Musculoskeletal pain
Knee pain
Plantar Fasciitis and other Foot Pain
Myalgia, Neuralgia and Fibromyalgia
Period Pain (Dysmenorrhea)
Our Neurotech MediStim® XP can assist with, but is not limited to the following conditions:
Facial / Bell's Palsy
Knee and Quadriceps Rehabilitation (pre/post operatively or as an alternative to)
Shoulder Rehabilitation
Back Rehabilitation
Muscle Rehabilitation, Toning and De-Toning of selected Muscles or Muscle groups
Pre and Post Hip Surgery Strengthening
Relaxation of Muscle Spasm
Neurological Muscle Rehabilitation / Muscle Re-Education
Acute and Chronic Arthritis
Treatment of Post-Stroke Related Paralysis and other Paresis
Maintain or Increase Range of Motion
Prevention or Retardation of Disuse Muscle Atrophy
Improving Local Blood Circulation
Management of Acute or Chronic Oedema
Musculoskeletal Pain
Reducing inflammation
Joint Instability
Shipping
Free UK and Republic of Ireland shipping available on orders.
We are pleased to advise all orders to the Republic of Ireland are
supplied on Delivery Duty Paid terms.
Registered in England: 10961879
VAT Registration: GB 278800279

Contact Us
General Enquires: info@recoverymuscle.com
Product Support: support@recoverymuscle.com
Tel (UK): +44 (0)117 972 1705
Tel (ROI): +353 (0)1 961 0111
Phone lines Open: 10am – 4:30pm / Monday – Friday
We ship world wide. If you have any product enquires
outside the UK and ROI please email info@recoverymuscle.com